Putting on a Fundraising Event
"Spread the word, be determined and enjoy yourself…"
These are Para triathlon world champion and Strictly Come Dancing star Lauren Steadman's top three tips for putting on a fundraising event.
Lauren shares her top tips
Over the years our supporters have come up with amazing event ideas to raise money for ParalympicsGB – from bake sales to sponsored walks, quiz nights to talent contests.
Whether you're a seasoned fundraiser, or thinking of doing something for the first time, we caught up with our in-house event expert Vanessa Harlow, to find out what you need to know to make your event a success.
"The most important thing to do is make sure you have enough time and resources to plan and organise the event," said Vanessa.
"If possible, delegate some of the planning and logistics to others and work as a team to promote the event – the more hands on deck, the more fun it will be to organise.
"Then it's time to decide to on the details, do you need to set a specific date, organise a venue, catering or entertainment, and what is your budget?
"Speak to the companies involved to see if you can get their services for free or with a charity discount. It is also important to consider the health and safety risks." (See below for some more detailed advice on things like risk assessments!)
"Once you have all the main logistics settled, it's time to move on to the fun bits of how to make the event successful.
"As Lauren said, it's important to spread the word. If you are selling tickets, make sure you give everybody a month or two's notice. Use social media and contact local press to advertise your event. Make sure you communicate the details to your supporters and send reminders ahead of the day.
"Whether you are organising a pub quiz or a gala dinner try to work in a few giving opportunities, it could be tickets sales, an auction or a raffle. You could contact local businesses and see if they can support you by donating prizes.
"When the event gets going make sure to take photos and videos to share, but mainly enjoy yourself!"
Below are some FAQs for putting on an event but if you have any questions please just email Rachael or Lucy at fundraising@paralympics.org.uk
Your event may require a licence if it includes;
Alcohol or entertainment:
If your event involves the sale of alcohol and/or live or recorded music, dancing, showing of a film or performance of a play, an indoor sporting event (including a boxing or wrestling match), or any entertainment of a similar nature, you may need a licence. Please contact your local authority, the police and other relevant parties as necessary.
Holding a raffle, lottery or auction:
Under the terms of the Gambling Act 2005 a raffle is considered to be a lottery and must run in accordance with the law. Please find guidance on the Gambling Commission and for NI the NICVA. The Fundraising Regulator also provides guidance in the relevant section of the Code of Fundraising Practise
Putting up banners or signs in public areas:
Please check with the Local Authority to find out where posting is legally allowed.
​
• A risk assessment will help you to spot hazards and take the necessary precautions to prevent these from harming participants. For more information please contact the Health and Safety Executive. The BPA cannot accept liability for any damage, loss or injury suffered by yourself or anyone else as a consequence of participating in a fundraising event organised in aid of the BPA.
• To identify what level of First Aid you need for your event you should consider the following; Participants (numbers, ages) Event (type, level of risk), Venue (indoor/outdoor, weather, first aid at venue, external local medical facilities).
• The Fundraising Regulation provides best practise guidance regarding Fundraising Events in the Code of Fundraising Practise here: https://www.fundraisingregulator.org.uk/15-0-events/
• You can find guidelines for preparing, handling, cooking, displaying and storing food at the Food Standards Agency. If you use a caterer they should have Public Liability Insurance and a valid Food Hygiene certificate.
• Private collections that take place on private premises do not need the permission of the local authority, you only need the permission of the owner of the premises.
• If you would like to organise a public collection in a public space or door to door you need a license from your Local Authority. Public collections are governed by strict legal requirements and must be licensed by the Local Authority. The Fundraising Regulator offers further guidance regarding public collections and static collections within the Code of Fundraising Practise.
• Guidance on making sure electronic and paper records for your fundraising event comply with data protection laws can be found at the Information Commissioner's Office.
• Please check with your host site as to whether they already have or if you need to arrange public liability insurance for your collection or fundraising events.
• Any suppliers or contractors you use should have Public Liability Insurance, you can ask to see a copy of their certificate to make sure they are a reputable company.
• Yes but please check best practice guidelines in keeping children safe please see Keeping Children Safe, the Safe Network website and the NSPCC Fundraising best practice guidelines. You will also need to get permission from the child's parent or guardian and that they are supervised at all times. Any adults supervising children should have had appropriate checks carried out, for guidance please see Government Disclosure and Barring Services.
• Please also refer to the section of the Code of Fundraising Practise that relates to working with children and the BPA's own safeguarding policy
​
Joint the ParalympicsGB movement
Join
The ParalympicsGB movement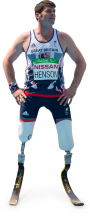 We may include relevant updates from our trusted partners, but will never sell your data on. We take your privacy seriously and you can opt out at any time Privacy Policy