Guidelines for Paralympic Athlete Endorsement in the UK
As part of the Paralympic family, all team members have a shared responsibility to look after and protect the value of the Paralympic brand.
This is important to protect the BPA's ability to secure commercial investment in the ParalympicsGB team, so that all athletes can compete regardless of profile, sport or personal funding. Equally, we want to empower all team members to embrace opportunities of personal sponsorship.
We have therefore developed an updated set of Guidelines for Paralympic Athlete Endorsement in the UK in order that athletes are encouraged to commercialise their personal rights, whilst ensuring that certain Paralympic Properties remain protected, both inside and outside of Games time. These guidelines come into force now and include guidance on the Tokyo Paralympic Games Period for athletes and their personal sponsors.
Dear Athletes
On this page, you will find important, up-to-date information on the Guidelines for Paralympic Athlete Endorsement in the UK which applies to ParalympicsGB team members at the Tokyo 2020 Paralympic Games. Please do take the time to read the information.
Athlete Endorsement Guidelines are typically reviewed ahead of every Paralympic Games to ensure that recommendations and requirements fairly reflect the current national and international picture with regards to athletes' commercial engagements and rights to trade.
The guidelines were developed by the British Paralympic Association over the last 18 months and followed extensive consultation with the International Paralympic Committee as well as the BPA's Athletes' Commission. The BPA also worked closely with the British Olympic Association to ensure parity for British athletes across both the Paralympic and Olympic programmes.
I am proud that the BPA's Athletes' Commission has played such a significant role in producing these guidelines, providing insight and feedback on initial proposals which put athletes at the heart of every decision, whilst ensuring that the BPA's commercial sustainability was protected.
It is important to note that these guidelines have relaxed previous restrictions on athletes wishing to trade on their personal image rights during the Paralympic Games. However, certain properties must remain protected in order to maintain a commercial value for the BPA. It is vital that the BPA's ability to take the whole team to the Games is protected, regardless of athletes' personal funding.
To further aid your understanding of exactly what these guidelines mean, ParalympicsGB have published a summary User Guide to accompany the Guidelines. This contains plenty of examples as well as an overview of the rules that will hopefully allow you to feel confident in the decisions that you make. The BPA Commercial team understand that each athlete's circumstances are unique, and so in addition to these guidelines they are also on hand to talk to you, or your sponsors, personally should you have any questions or want to discuss the guidance in more detail. They can be contacted by email in the first instance: brand@paralympics.org.uk and will happily arrange a follow up call to discuss in more detail if needed.
I appreciate preparing for the Games has been challenging but I hope training is going well. Please do get in touch directly or through your athlete representative if you have anything you would like us to raise or if you have questions for the Athletes' Commission. We continue to work alongside BPA staff on plans for Tokyo and I hope to see you at one of the BPA engagement sessions in the future.
Helene Raynsford
Chair, BPA Athletes' Commission
To accompany the Guidelines, we have published a User Guide, which explains their application and gives lots of practical examples of what is and isn't permitted to help guide athletes, sponsors and supporters, through this process. We have also set up a support email address which you can use to get in touch with the commercial team at the BPA, who can help answer any questions you may have: brand@paralympics.org.uk
In these updated guidelines, some of the historic rules around Advertising have been relaxed for athletes' personal sponsors, so that certain activity can continue during the Games Period. However, there are conditions that must be followed closely, and it is critical that this relaxation does not enable anyone to imply that they have a Paralympic association where they do not. We encourage any team members approached for an activity that seems targeted towards the Paralympic Period, as well as any companies or brands looking to work with athletes' during this time, to discuss with the BPA so that we can advise.
Joint the ParalympicsGB movement
Join
The ParalympicsGB movement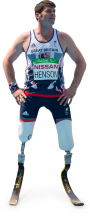 We may include relevant updates from our trusted partners, but will never sell your data on. We take your privacy seriously and you can opt out at any time Privacy Policy